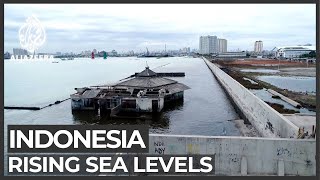 Most of Jakarta could be submerged by 2050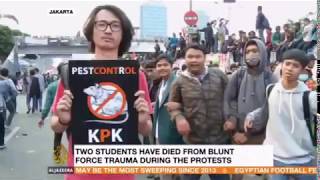 Indonesia Student Protests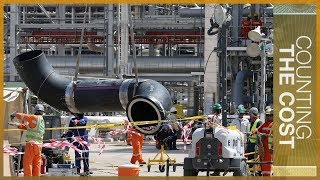 Oil attacks: What's next for Saudi Aramco and world oil markets? | Counting the Cost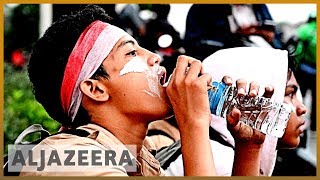 Indonesia protests: Hundreds hurt in student-police clashes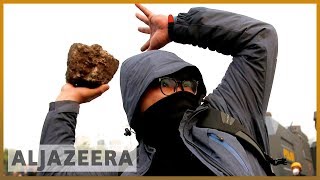 Indonesia urges against Papua unrest amid pro-freedom protests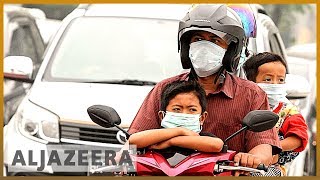 Indonesia fires: Palm oil companies accused of starting blazes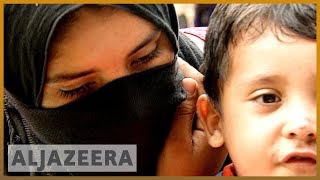 Refugees families in Indonesia left in limbo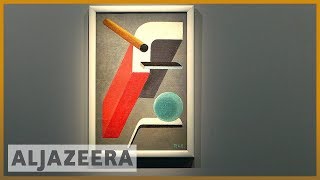 How artists in Doha are drawing inspiration from Russia
Most of Jakarta could be submerged by 2050

One of the most alarming effects of climate change is rising sea levels, which scientists say will displace millions of people.

Indonesia's capital is sinking at an alarming rate. There are warnings that pretty much all of Jakarta could be under water by 2050.

Al Jazeera's Raheela Mahomed reports from Jakarta.

Indonesia Student Protests

Indonesia's President Joko Widodo is trying to calm nationwide student protests. He says he may scrap a controversial revision of an anti-corruption law.But that would address only one of the protesters' many grievances.

Raheela Mahomed has more from Jakarta. Aired on 27. September 2019

Oil attacks: What's next for Saudi Aramco and world oil markets? | Counting the Cost

From Jakarta to Borneo: The cost of building a new capital city As rising sea levels threaten Indonesia's capital Jakarta, Indonesia's President Joko Widodo is planning to relocate the capital city to the island of Borneo. His decision has also been said to aim at spreading the wealth of the nation more evenly across the 13,000 islands that make up the archipelago.

Projected to cost $32bn, the relocation will be one of the world's largest single infrastructure projects.

But as Raheela Mahomed reports, there are concerns that a move to Borneo would adversely impact the people who live there.

"The new capital here will destroy the ecosystem," says environmental activist Pradarma Rupang.

Borneo is known for its lush rainforest and wildlife and there are concerns the massive move will threaten conservation efforts and will force locals off land they have lived on for generations. Mining and logging have already damaged some parts of Borneo.

"We don't need to ask people when we want to move the capital, it is up to the government to decide. As long as we don't destroy the environment or harm anybody," East Kalimantan governor Isran Noor, tells Al Jazeera.

Indonesia protests: Hundreds hurt in student-police clashes

More than 300 university students and police in Indonesia's capital were being treated in hospital on Wednesday, a day after violent clashes with police during nationwide protests triggered by a new law that critics say cripples the country's anti-corruption agency.

Jakarta police chief Gatot Eddy Pramono told a news conference that at least 265 students and 39 police officers were treated in several hospitals in the country's capital, with their injuries ranging from minor to serious. He said police have arrested 94 people allegedly involved in violence.

Al Jazeera's Raheela Mahomed reports from Jakarta.

Indonesia urges against Papua unrest amid pro-freedom protests

Indonesia's government is calling for calm in the eastern region of Papua after the latest round of riots following racism allegations.

At least 30 people were killed and dozens injured on Monday when protesters set fire to government buildings, shops and homes. The protests that began last month have renewed calls for independence.

Al Jazeera's Raheela Mahomed reports from the Indonesian capital, Jakarta.

Indonesia fires: Palm oil companies accused of starting blazes

Indonesia's government is battling to control widespread forest fires on the islands of Borneo and Sumatra.

Activists say palm oil companies are responsible for lighting these fires to clear the land. It has caused toxic haze across the region, including neighboring Malaysia and Singapore - and President Joko Widodo has responded by deploying nearly 6,000 troops to put the fires out.

Raheela Mahomed reports from Jakarta on the environmental and health damage caused.

Refugees families in Indonesia left in limbo

Indonesia is struggling to deal with refugees escaping conflict and poverty in Africa, the Middle East and elsewhere in Asia.

It is only supposed to act as a transit country, not being a signatory to in the Convention Relating to the Status of Refugees. However, many refugees in Indonesia said they have been left in limbo for years, waiting for documentation so they can be resettled.

Al Jazeera's Raheela Mahomed reports from Jakarta.

How artists in Doha are drawing inspiration from Russia

Some of the most influential Russian art is taking centre stage at an exhibition in the Qatari capital, Doha.

Organisers hope the show will inspire a new generation of art experimentation. It is part of a cultural exchange programme between Qatar and Russia.

Al Jazeera's Raheela Mahomed reports from Doha.