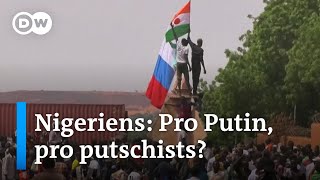 Niger warns against foreign interference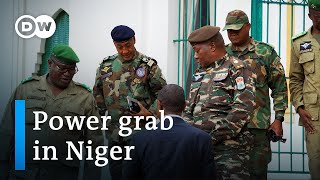 Coup general declares himself new leader of Niger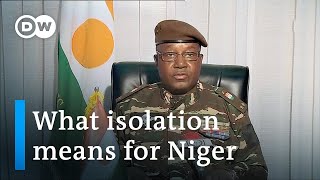 Niger isolated after coup as EU cuts financial ties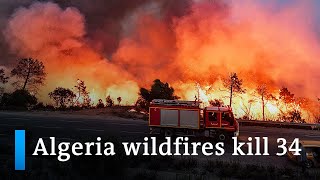 North Africa's sweeping heatwave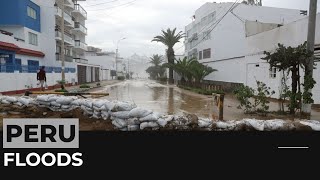 Peru floods: Northern regions hit after heavy rains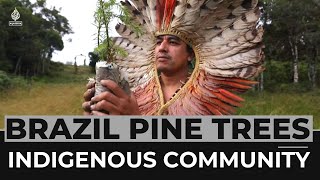 Brazil's Indigenous community works to save endangered pine trees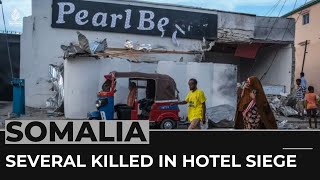 Several killed in hotel siege in Somalia's Mogadishu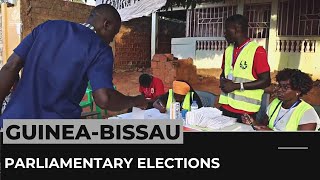 Guinea-Bissau holds legislative polls amid political deadlock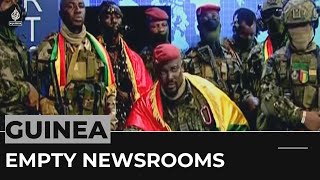 Guinea press protest: Private media outlets stage blackout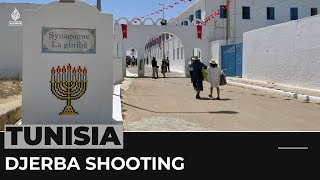 Six dead after attack near synagogue on Tunisia's Djerba island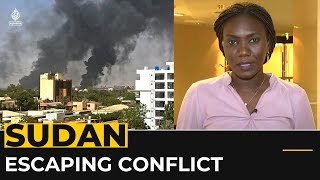 Foreigners evacuated as factions battle in Sudan's Khartoum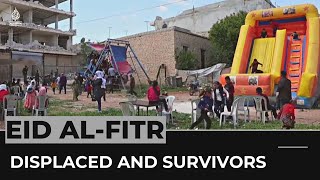 Muslims observe Eid al-Fitr despite hardships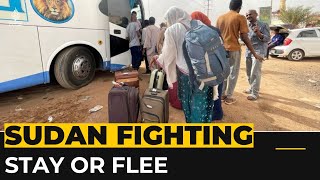 Stay or flee: Residents in Sudan face a difficult decision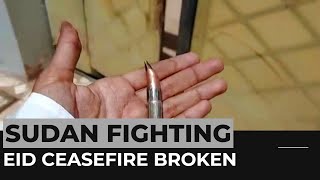 Sudan: Fighting enters a second week as Eid ceasefire breaks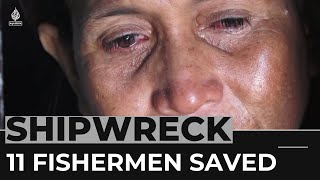 Eleven Indonesian fishermen saved after Australia shipwreck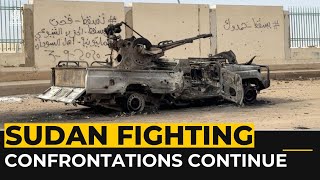 Sudan live news: Clashes near presidential palace in Khartoum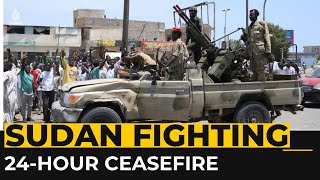 Sudan live news: Reports of a 24-hour ceasefire agreement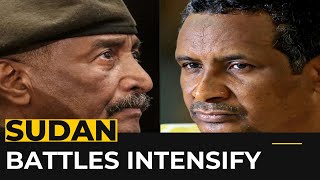 Sudan battles intensify on 3rd day; Army orders RSF dissolved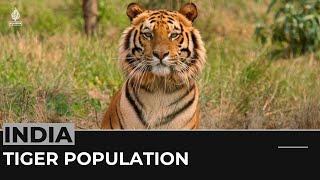 India's tiger population tops 3,000, survey finds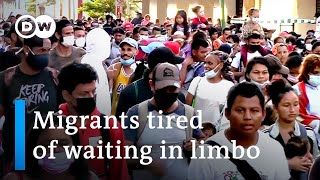 Thousands of migrants head toward US from southern Mexico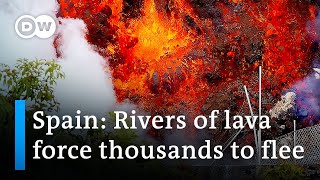 La Palma volcano: 6,000 people evacuated as lava nears sea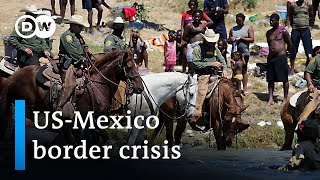 Haitian migrants expelled from US-Mexico border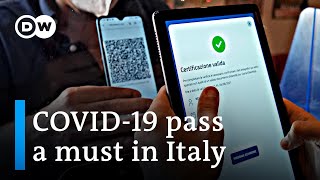 Italy makes COVID-19 pass mandatory for all workers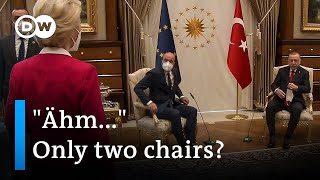 'Sofagate': Brussels' anger over von der Leyen Turkey chair snub | DW News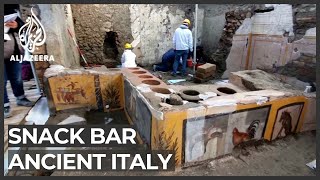 Ancient fast-food restaurant found buried in Italy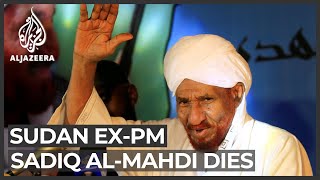 Sudan's former prime minister Sadiq al-Mahdi dies of COVID-19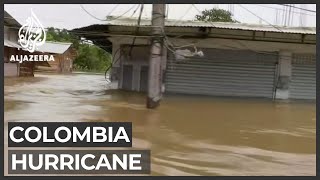 Hurricane Iota batters Colombia, displacing hundreds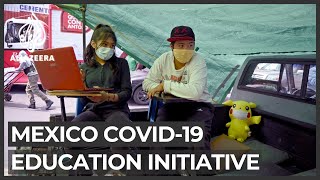 Mexico schools: Shop provides internet access to students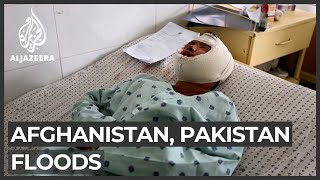 Afghanistan, Pakistan: At least 200 killed in monsoon floods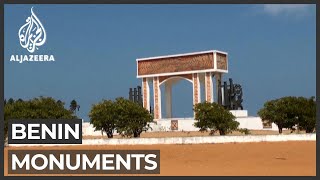 Benin: Monuments from slave trade era restored in Ouidah city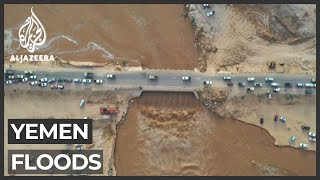 Several killed in Yemen floods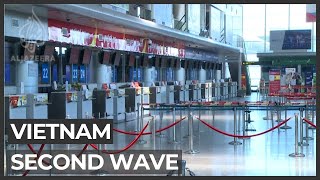 Vietnam battles second pandemic wave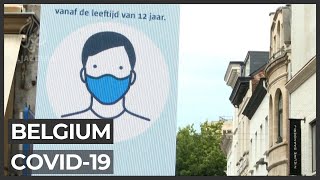 Belgium fights COVID-19 surge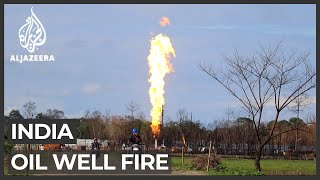 Indians call for compensation over oil well blaze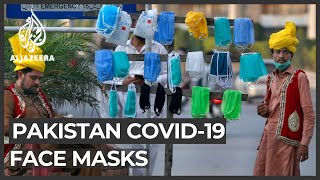 Pakistan coronavirus: Concerns grow over use of low-quality masks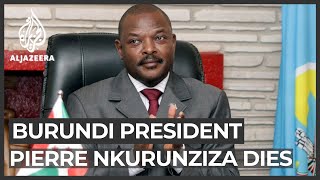 Burundi President Pierre Nkurunziza dies at 55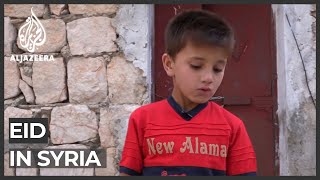 Idlib's displaced: Syrians return home for Eid celebrations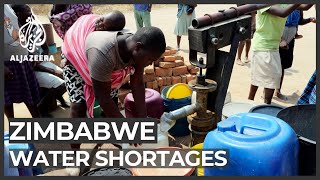 Zimbabwe water shortages add plight to multiple crises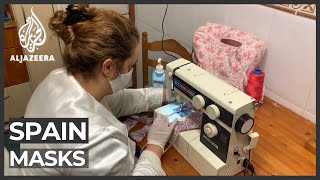 COVID-19: Spain volunteers make masks for healthcare workers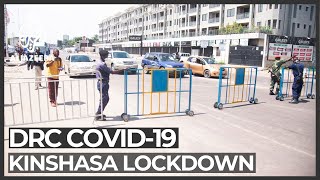 DR Congo lockdown: Kinshasa's main commercial centre closes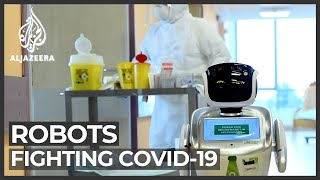 How robots are helping in the battle against COVID-19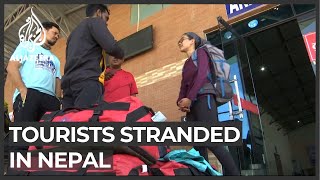 Thousands of tourists stranded in Nepal after lockdown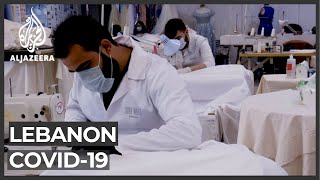 COVID-19: Lebanon businesses help overwhelmed hospitals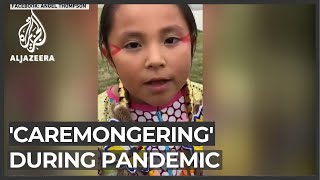 'Caremongering' spreads amid COVID-19 crisis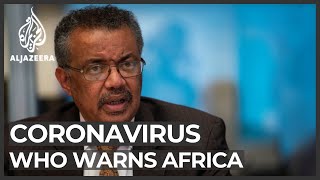 COVID-19: WHO warns Africa to prepare for worst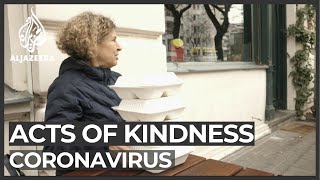 Volunteers show acts of kindness in helping battle coronavirus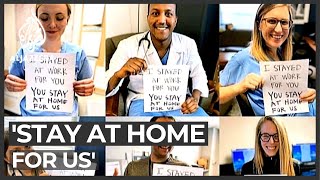 Coronavirus: Medical staff call on public to stay home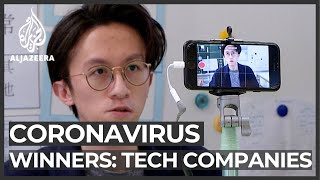 Tech companies benefit from coronavirus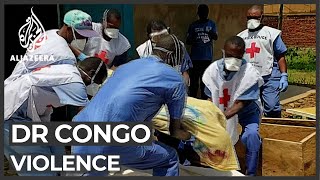 DR Congo violence: Suspected rebel attack in northeast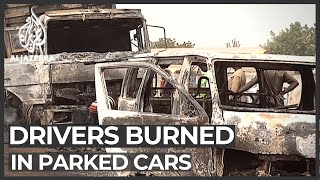 Attackers kill, abduct dozens in northeast Nigeria
Israel blocks Palestinian agricultural exports via Jordan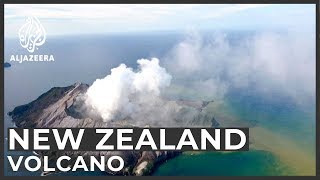 At least five killed as New Zealand volcano erupts on tourist island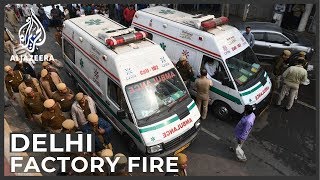 Delhi fire: At least 43 killed in deadly factory blaze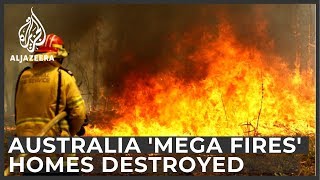 Hundreds of Australia homes destroyed in 'mega fire'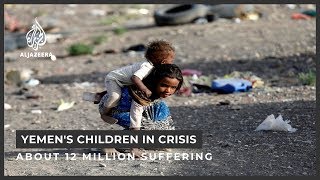 At least 12 million children suffering in Yemen war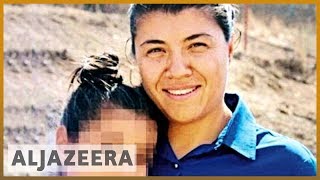 Turkey femicide: Anger over Emine Bulut's murder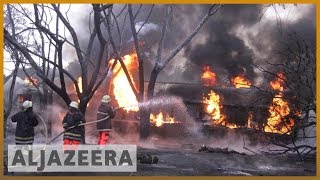 Scores killed in Tanzania fuel tanker explosion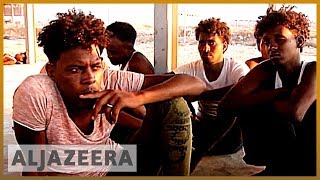 Libya to close migrant centres after criticism from UN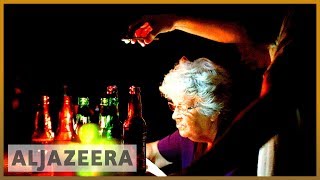 Venezuela suffers nationwide blackout in latest power outage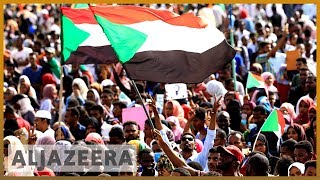 Hundreds march in Sudan to honour 'martyrs' of protests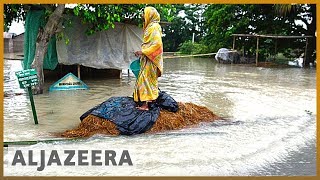 India's monsoon floods kill dozens, displace thousands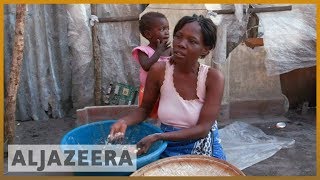 Mozambique communities try to rebuild lives after cyclones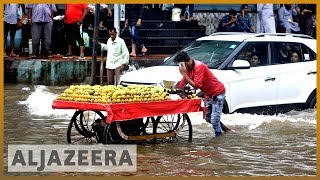 India's monsoon kills at least 27 in Mumbai and Pune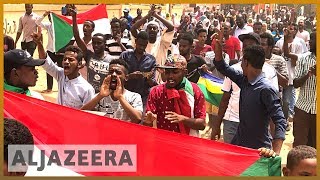 Sudan protests: Death toll rises after crackdown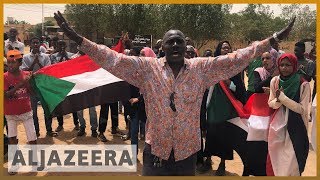 'Millions march': Sudanese renew protests to demand civilian rule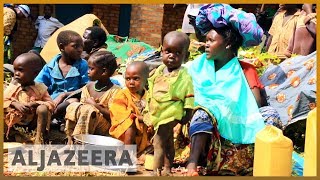 Violence in DRC forces thousands to flee to Uganda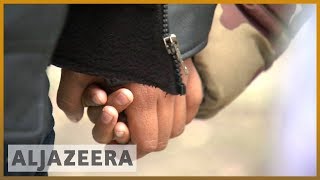 US relocates hundreds of migrant children from border facility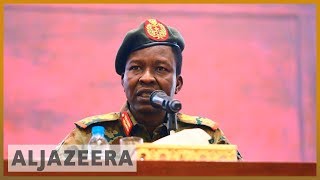 Sudan's military rejects Ethiopia's transition proposal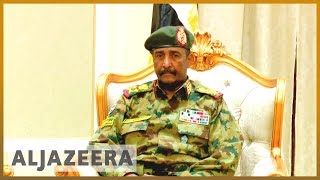 Sudan protesters accept Ethiopia plan for political transition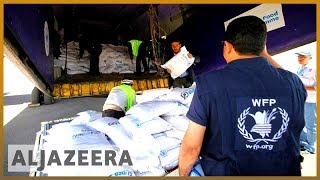 World Food Programme announces partial suspension of Yemen aid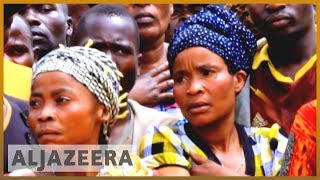 Scores dead from revenge attacks in DR Congo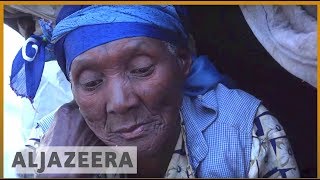 DRC Violence: Reprisal attacks between tribes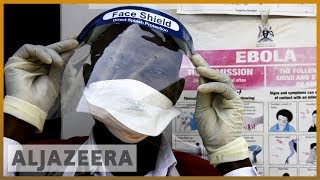 Uganda bans public gatherings in Kasese district amid Ebola fears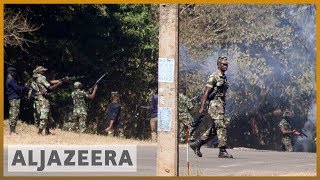 Malawi protests: Opposition demands president's resignation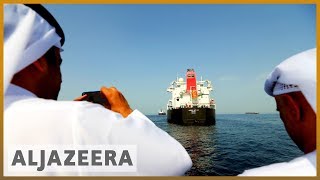 UAE says tanker attacks likely carried out by state actor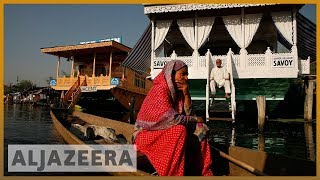 Kashmir: Dal Lake houseboats to be removed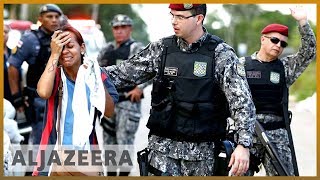 Brazil prison violence leaves dozens dead: official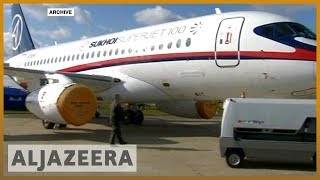 At least 41 killed after Russian plane catches fire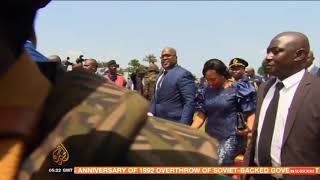 D.R Congo Rally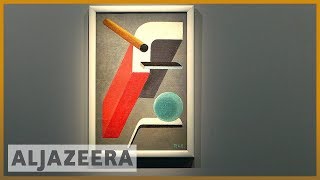 How artists in Doha are drawing inspiration from Russia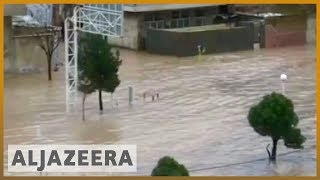 Iran orders evacuation of 70 villages due to high flood risk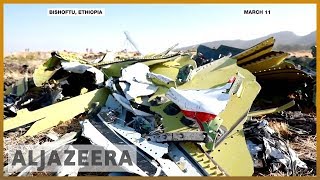 Ethiopia crash: 'Justice for all victims requires US court trial'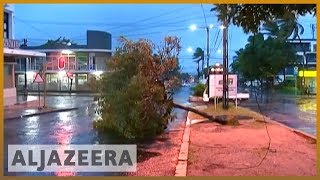 Mozambique: Rains prompt flooding fears after Cyclone Kenneth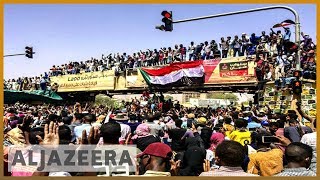 Sudan: Security forces crack down on surging anti-Bashir protests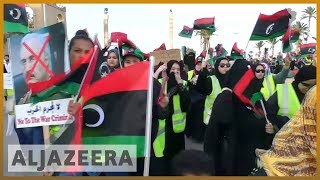 Trump praises Haftar in apparent reversal of US policy on Libya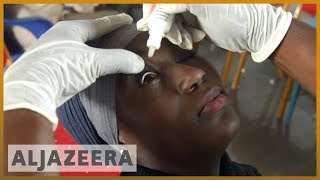 Ebola in DR Congo 'not a public health emergency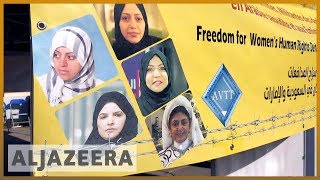 Jailed women's rights activists to face trial in Saudi Arabia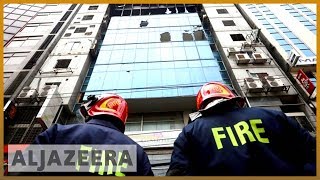 Bangladesh: Office building fire kills 25 people in Dhaka
Niger warns against foreign interference

West African states have given the coup leaders in Niger a one-week ultimatum to give up power. The president of neighboring Chad has traveled to Niger in a bid to resolve the crisis. ECOWAS, a bloc of 15 West African states, is threatening to use force if Niger's ousted elected president is not reinstated. But public sympathy appears to favor the coup leaders.

Coup general declares himself new leader of Niger

In Niger, a key Western ally has been overthrown in a coup. Its former colonial ruler France has said it will not recognize the leaders of the putsch, and that it still considers deposed President Mohamed Bazoum the sole leader. General Abdourahmane Tchiani, who led the revolt, has named himself president of a new transitional council.

Niger isolated after coup as EU cuts financial ties

The European Union has suspended financial and security ties with Niger. Coup leader General Abdourahmane Tchiani has taken control of the West African state by ousting the elected president. Niger has been a key partner for the EU in slowing the flow of migrants to Europe. There are also fears the takeover could allow Russia to expand its influence in the region.

North Africa's sweeping heatwave

Thousands of firefighters have been deployed to contain wildfire's raging in Algeria's Mediterranean coast as the country struggles with a record-breaking heatwave. Algeria's interior ministry says it has recorded 97 blazes across 16 provinces. More than 30 people have been killed, including soldiers trying to put out the flames.

Peru floods: Northern regions hit after heavy rains

More heavy rain and floods have hit northern regions in Peru. At least 65,000 people have been affected.

Brazil's Indigenous community works to save endangered pine trees

A decline in the number of pine trees in southern Brazil is posing a threat to a local Indigenous community. One group is trying to save them from dying out.

Several killed in hotel siege in Somalia's Mogadishu

The armed group Al Shabab has claimed responsibility for a night-time attack on a beachside hotel in the Somali capital Mogadishu. Police say at least 9 people were killed and 21 wounded.

Guinea-Bissau holds legislative polls amid political deadlock

Voting is underway in Guinea-Bissau's delayed parliamentary elections. The president dissolved the national assembly last May after an attempted coup. Elections have been postponed three times since then.

Guinea press protest: Private media outlets stage blackout

Several private media and online outlets in Guinea have staged a news blackout in protest against a crackdown imposed by the ruling military. That comes as tensions have risen between the army and the opposition in recent weeks. The military overthrew President Alpha Conde in 2021 and has promised a transition to civilian rule by the end of 2024, but the long wait has frustrated civil society groups.

Six dead after attack near synagogue on Tunisia's Djerba island

Six people have been killed after an attack near a synagogue on Tunisia's Djerba island that draws hundreds of Jews from Europe and Israel during an annual pilgrimage each year. The attack on Tuesday was carried out by a guard from Tunisia's National Guard naval centre in the town of Aghir on Djerba. He first used his weapon to shoot a colleague and seize his ammunition before moving towards Ghriba Synagogue, the interior ministry said in a statement. Investigators in Tunisia are trying to establish a motive for a gun attack.

Foreigners evacuated as factions battle in Sudan's Khartoum

Foreign nations are rushing to get their citizens out of Sudan as rival military factions battle in the capital Khartoum where millions of residents are trapped inside their homes, many running low on water and food. The eruption of fighting on April 15 between the army and the Rapid Support Forces (RSF) paramilitary group has triggered a humanitarian crisis, killed at least 420 people and left behind charred tanks, gutted buildings and shops that have been looted and torched.

Muslims observe Eid al-Fitr despite hardships

Millions of Muslims worldwide have been celebrating Eid, the "festival of breaking the fast". But for many facing economic crisis and war, the festival is not a time of cheer.

Stay or flee: Residents in Sudan face a difficult decision

Internet connection and mobile networks are nearly completely down in Sudan. The fighting has also cut off access to electricity, food and clean water for much of the population. At least 420 people have been killed in ten days of fighting so far. The recent lull has not calmed fears that the situation could still get much worse. Days after armed fighting erupted in Sudan, Dalia Mohamed and her mother were faced with an impossible choice: flee the capital of Khartoum or stay. With their house located in the heart of a civil war, the constant sounds of bullets, rockets and shelling soon became too much to bear.

Sudan: Fighting enters a second week as Eid ceasefire breaks

Civilians are fleeing the Sudanese capital Khartoum, as fighting between the army and the paramilitary Rapid Support Forces is in its second week. The violence has continued, despite a ceasefire agreed for Eid. The two fell out over a plan to hand back power to civilians after a coup in 2019.

Eleven Indonesian fishermen saved after Australia shipwreck

The families of 11 Indonesian fishermen rescued from a deserted island off the northwest Australian coast are waiting for their return. The men survived six days without food and water before being saved on Wednesday. The group was caught in a powerful tropical cyclone.Eight others are feared drowned.

Sudan live news: Clashes near presidential palace in Khartoum

Heavy fighting is being reported near the presidential palace in Sudan's capital, Khartoum, and in a neighbourhood in the west of the city where homes belonging to the head of the Rapid Support Forces (RSF) and his family are located. The RSF says it is committed to a 24-hour ceasefire starting at 6pm local time (16:00 GMT); no immediate comment by the Sudanese army. Martin Griffiths, the United Nations' under-secretary-general for humanitarian affairs and emergency relief coordinator, says the fighting has "totally shut down" the world body's work in Sudan. Griffiths called on the two generals of the fighting parties to "knock it off and respond to the needs of their people".

Sudan live news: Reports of a 24-hour ceasefire agreement

The Sudanese army and the Rapid Support Forces (RSF) have agreed to a 24-hour ceasefire starting at 6pm local time (16:00 GMT). The United Nations says more than 180 people have been killed since the fighting began on Saturday. Many hospitals in Khartoum remain out of service, and medical personnel have been unable to reach healthcare facilities. Nearly 2,000 people have been injured across the capital Khartoum and other regions. The UN's envoy to Sudan says the warring sides are not open to talks. Meanwhile, fighters have shelled hospitals, homes and power stations.

Sudan battles intensify on 3rd day; Army orders RSF dissolved

Sudan's army chief has branded the Rapid Support Forces (RSF) a rebellious group and ordered it be dissolved, as the paramilitary group continued battling the army in the capital and across the country for a third day. Explosions rocked Khartoum on Monday, with the civilian death toll rising to at least 97 people and residents hunkering down in their homes reporting electricity outages and incidents of looting.

India's tiger population tops 3,000, survey finds

India's tiger population has climbed to 3,167 in 2022, according to the latest census released by Prime Minister Narendra Modi as the country celebrates 50 years of its tiger conservation project. From 2006 to 2018, the tiger numbers almost doubled to 2,967 and are now well above 3,000, according to the census data released on Sunday in the nation that is home to 70 percent of the world's tigers. But some communities living near reserves say the project has displaced Indigenous populations, and is forcing tigers into closer contact with humans.

Thousands of migrants head toward US from southern Mexico

Over two thousand migrants and refugees from Haiti, South and Central America are making the desperate journey north--from southern Mexico to the US border. Many of them were stranded in Mexico for months waiting for their asylum claims to be processed--before deciding to take matters into their own hands.

La Palma volcano: 6,000 people evacuated as lava nears sea

Thousands of people have been forced from their homes after a volcanic eruption on the Spanish island of La Palma.

Emergency crews are working around the clock to help people retrieve their belongings and evacuate quickly. About 6,000 people of the 80,000 people living on the island have been evacuated since Sunday.

During the night between Tuesday and Wednesday, the Canary Islands' vulcanology institute said the amplitude of the volcano's seismic activity intensified.

Experts say that if and when the lava reaches the sea, it could trigger more explosions and clouds of toxic gases. Marine authorities are keeping a two nautical mile area in the sea around the area closed as a precaution.

Haitian migrants expelled from US-Mexico border

U.S. border agents began expelling plane-loads of mostly Haitian migrants from a large makeshift camp they had set up after wading across the Rio Grande separating Mexico and the United States, with repatriation flights arriving in Haiti on Sunday.

Italy makes COVID-19 pass mandatory for all workers

The Italian government approved on Thursday some of the strictest anti-COVID measures in the world, making it obligatory for all workers either to show proof of vaccination, a negative test or recent recovery from infection.

The new rules will come into force on Oct. 15 in the latest effort by Prime Minister Mario Draghi's broad coalition to persuade people to get inoculated and blunt contagion in one of the countries worst-hit by the virus.

'Sofagate': Brussels' anger over von der Leyen Turkey chair snub | DW News

The European Commission on Wednesday reproached Ankara after its chief Ursula von der Leyen found there was no chair for her as the Turkish president sat down to talk to her male colleague Charles Michel.

The incident was quickly dubbed "sofagate," with observers saying the Commission president had been a victim of sexism and treated like a second-rank official.

Von der Leyen was in Ankara with European Council President Charles Michel, to speak to President Recep Tayyip Erdogan.

Footage showed Von der Leyen gesture in disbelief and utter a surprised "ähm" as Erdogan and Michel took the two center-stage seats that had been prepared.

The Commission head was instead forced to sit on an adjacent sofa, slightly further away from her male counterparts.

She was seated opposite the Turkish foreign minister, who would normally be considered below her in the protocol pecking order.

As president of the European Commission, von der Leyen is head of the EU executive, while, as European Council president, Charles Michel coordinates between the leaders of the EU member states, especially during summits. If anything, von der Leyen's post is considered the more senior and important.

Brussels expects both to be treated with the protocol that would be reserved for a head of government.

Ancient fast-food restaurant found buried in Italy

Archaeologists in Italy have uncovered what looks very much like an ancient fast-food restaurant.

It was buried in volcanic ash thousands of years ago when the city of Pompeii was destroyed.

Al Jazeera's Raheela Mahomed has more on what makes this discovery unique.

Sudan's former prime minister Sadiq al-Mahdi dies of COVID-19

Sudan's former Prime Minister Sadiq al-Mahdi has died at the of age 84 from COVID-19.

His family has confirmed his passing, three weeks after being admitted to hospital in the United Arab Emirates. He led Sudan for two terms - in the 1960s and 1980s - and he was removed both times by a military coup as Sudan buckled under the pressure of religious, linguistic and cultural divisions. He will be remembered as a leader of one of Sudan's largest political parties and Sudan's last democratically elected prime minister.

Al Jazeera's Raheela Mahomed reports.

Hurricane Iota batters Colombia, displacing hundreds

Hurricane Iota is gaining strength as it heads towards Central America.

It is causing severe flooding in Colombia, where at least three people have died and hundreds forced to leave their homes, just a week after Hurricane Eta devastated the region.

Al Jazeera's Raheela Mahomed has more.

Mexico schools: Shop provides internet access to students

Millions of students around the world are returning to school this week after months of remote learning after the coronavirus pandemic forced institutions to close.

But nations differ significantly in their approaches to reopening. In Mexico City, a tortilla shop has started giving free internet access and classes, with the help of volunteer teachers, to disadvantaged schoolchildren amid the pandemic.

Al Jazeera's Raheela Mahomed reports.

Afghanistan, Pakistan: At least 200 killed in monsoon floods

Flash floods in Afghanistan and Pakistan have killed at least 200 people.

Dozens more are injured and many are missing after heavy seasonal rains swept through both countries.

Al Jazeera's Raheela Mahomed reports.

Benin: Monuments from slave trade era restored in Ouidah city

As anti-racism protests in the United States and Europe grew, so did demands for the removal of statues linked to slavery.

Protesters toppled and vandalised some, others were removed by city leaders. But a coastal city in Benin in West Africa is going the other way - restoring monuments from the slave trade era. It is part of a billion-dollar development project aimed at promoting tourism and confronting its role in the slave trade.

Al Jazeera's Raheela Mahomed has more.

Several killed in Yemen floods

Flash floods have hit several provinces in Yemen, killing at least 20 people, including children.

The regions of Marib and Hajjah - east and west of the capital Sanaa - are some of the worst affected. Two weeks of heavy rains have made thousands homeless.

Al Jazeera's Raheela Mahomed has more.

Vietnam battles second pandemic wave

Vietnam has placed a second city into lockdown due to a rise in coronavirus infections after being virus-free for months.

The pandemic has spread across the country over the past two weeks, including in three cities. More than 600 people are infected and six have died.

Al Jazeera's Raheela Mahomed has more.

Belgium fights COVID-19 surge

In Belgium, the number of coronavirus infections has surged over the past month.

Around half of all new cases are in Antwerp. A nighttime curfew has been imposed on the port city and social distancing rules imposed.

Al Jazeera's Raheela Mahomed has more.

Indians call for compensation over oil well blaze

Firefighters in India have so far failed to put out a huge oil well blaze which has been burning for two months.

Thousands of farming families in Assam state have been forced from their homes. They are calling for compensation from the oil company involved for causing widespread environmental damage.

Al Jazeera's Raheela Mahomed has the story.

Pakistan coronavirus: Concerns grow over use of low-quality masks

More than 100,000 people have tested positive for the coronavirus in Pakistan.

Much of the population cannot afford quality face-masks, so some are resorting to buying cheap informally made versions or making their own, which do not provide the level of protection they need.

Al Jazeera's Raheela Mahomed reports.

Burundi President Pierre Nkurunziza dies at 55

The president of Burundi, Pierre Nkurunziza, has died at the age of 55, just weeks before he was due to step down from office.

A government statement says he had a heart attack, but there is speculation that he may have contracted coronavirus. President Nkurunziza came to power in 2005 as part of a peace deal that ended a years-long civil war.

Al Jazeera's Raheela Mahomed looks back at his life.

Idlib's displaced: Syrians return home for Eid celebrations

People in Syria's last rebel stronghold are celebrating Eid al Fitr, the holiday that ends the fasting month of Ramadan.

Many of those displaced by government air raids are now returning to their homes in Idlib for the first time since a ceasefire was put in place in March. Traumatised and distressed, these families still sought to celebrate Eid and to hope for their futures.

Al Jazeera's Raheela Mahomed reports.

Zimbabwe water shortages add plight to multiple crises

Water shortages are causing increased hardships for many, on top of coronavirus restrictions, unemployment and the crippling economic crisis.

That is on top of coronavirus restrictions, unemployment and the crippling economic crisis.

Al Jazeera's Raheela Mahomed reports.

COVID-19: Spain volunteers make masks for healthcare workers

Wearing masks is now compulsory on public transport in Spain, as the government moves to relax its lockdown measures.

But a lack of protective equipment has led to volunteers getting their sewing machines out to address the shortage.

Al Jazeera's Raheela Mahomed reports.

DR Congo lockdown: Kinshasa's main commercial centre closes

The Democratic Republic of the Congo's government has shut down its capital and main commercial hub for 14 days.

Kinshasa is the epicentre of the outbreak. Nearly 12 million people live there, many in cramped conditions.

Al Jazeera's Raheela Mahomed reports.

How robots are helping in the battle against COVID-19

Countries around the world are looking at all sorts of technologies to help contain the coronavirus.

And an army of robots is helping to relieve the pressure on health workers treating coronavirus victims.

Al Jazeera's Raheela Mahomed reports.

Thousands of tourists stranded in Nepal after lockdown

Nepal has been under a complete lockdown for the past week after five coronavirus cases were confirmed.

Thousands of tourists are stranded after the government suspended international flights to prevent the spread of COVID-19.

Al Jazeera's Raheela Mahomed has more.

COVID-19: Lebanon businesses help overwhelmed hospitals

While Lebanon's government has enforced a public lockdown to slow the spread of the new coronavirus there.

Businesses are stepping in to assist hospitals already overwhelmed by the pandemic.

Al Jazeera's Raheela Mahomed has more.

'Caremongering' spreads amid COVID-19 crisis

We know all about scaremongering. How about "caremongering"?

It is a social media movement spreading across the internet, offering help and kindness to anyone who needs it.

Al Jazeera's Raheela Mahomed has the story.

COVID-19: WHO warns Africa to prepare for worst

The World Health Organization (WHO) has warned African countries to prepare for the worst.

More than 1,000 people have been diagnosed with COVID-19 in 42 countries across the continent.

Al Jazeera's Raheela Mahomed now takes a look at how other African nations are responding.

Volunteers show acts of kindness in helping battle coronavirus

Challenging times can bring out the best in people.

And around the world, volunteers are trying to help those on the front lines of the pandemic. Al Jazeera's Raheela Mahomed reports on how the crisis is inspiring acts of kindness.

Al Jazeera's Raheela Mahomed reports.

Coronavirus: Medical staff call on public to stay home

"Social distancing" has become a catchphrase around the world during the coronavirus pandemic.

But the message has not been getting through to everyone, prompting some doctors and nurses to turn to social media.

Al Jazeera's Raheela Mahomed reports.

Tech companies benefit from coronavirus

Businesses and stock markets globally are struggling to stay afloat with the rapid spread of the coronavirus.

But some tech companies are seeing a boost in revenue. Millions of people under lockdown are now turning to digital means to continue with their daily life.

Al Jazeera's Raheela Mahomed explains.

DR Congo violence: Suspected rebel attack in northeast

An attack on Mangina in the Democratic Republic of the Congo's northeast has killed at least 12 people.

Rebel group Allied Democratic Fighters are suspected of carrying out the raids using machetes and guns. Hundreds of thousands have fled their homes in the Beni region during the last two months, according to UNHCR, the United Nations' refugee agency.

Al Jazeera's Raheela Mahomed reports.

Attackers kill, abduct dozens in northeast Nigeria

Attackers set cars alight in northeastern Nigeria, killing 30 people and abducting women and children.

No group has yet claimed responsibility for the attack. But it happened near Maiduguri in Borno state, and government soldiers had previously driven the armed group Boko Haram out from the city. Most of the dead were asleep in their cars during an overnight stop. The governor of Borno says the state has not received the protection it needs.

Al Jazeera's Raheela Mahomed reports - and a warning you may find some of the images in this report disturbing.

Israel blocks Palestinian agricultural exports via Jordan

Israel has put a ban on Palestinian agricultural exports which are transferred through Jordan, cutting off the occupied West Bank's only direct export route.

That is expected to cost the West Bank farmers millions of dollars in revenue. Israel's move is in response to Palestinians stopping the buying of Israeli beef in September. Israel says the ban on goods through Jordan will only be lifted when Palestinians decide to resume buying its meat.

Al Jazeera's Raheela Mahomed reports.

At least five killed as New Zealand volcano erupts on tourist island

A volcano off the coast of New Zealand erupted while a group of tourists was visiting its crater.

At least five people have been killed on White Island. Many more are missing.

Al Jazeera's Raheela Mahomed reports.

Delhi fire: At least 43 killed in deadly factory blaze

A fire in India's capital has killed at least 43 people.

It tore through one of the oldest markets and burned down a factory, where some of New Delhi's poorest residents were sleeping. It is the worst fire in the city in more than 20 years.

Al Jazeera's Raheela Mahomed reports.

Hundreds of Australia homes destroyed in 'mega fire'

Several bushfires in Australia have combined into a single so-called "mega fire".

Strong winds are stoking the blaze north of Sydney and in the state of New South Wales. More than 680 homes have been destroyed and six people have died since the crisis began in September.

Al Jazeera's Raheela Mahomed has more.

At least 12 million children suffering in Yemen war

As the world marks International Children's Day, children in Yemen do not have much to celebrate.

The nearly five-year-long war has created what the United Nations calls the world's largest humanitarian crisis. It says at least 12 million children are caught up in the fighting and need outside help.

Al Jazeera's Raheela Mahomed reports.

Turkey femicide: Anger over Emine Bulut's murder

The killing of a woman by her ex-husband in front of her child has caused outrage in Turkey.

Emine Bulut was stabbed to death in a cafe last Sunday in the central Turkish city of Kirikkale. According to the women's rights group, We Will Stop Femicide, more than 200 women have been killed in Turkey this year. The issue of gender equality is growing on social media.

Al Jazeera's Raheela Mahomed reports.

Scores killed in Tanzania fuel tanker explosion

At least 60 people were killed and scores more wounded in a fuel tanker explosion in Tanzania, according to local police.

The explosion occurred on Saturday on the outskirts of Morogoro, a town about 200km west of the capital Dar es Salaam after a crowd had gathered around the tanker, which had overturned trying to avoid a motorbike. Many of those killed and injured had been siphoning petrol from the vehicle when it burst into flames, according to police and witnesses.

Al Jazeera's Raheela Mahomed reports.

Libya to close migrant centres after criticism from UN

Libya is to close three migrant and refugee detention centres after criticism from the UN over squalid conditions and inadequate food supplies.

Two of the centres are in the coastal cities of Misrata and Khoms. The third is in Tajura, a suburb of the capital, Tripoli. Forces loyal to the warlord Khalifa Haftar hit that facility in an air strike a month ago, killing at least 52 people.

Al Jazeera's Raheela Mahomed reports.

Venezuela suffers nationwide blackout in latest power outage

Venezuela has been hit by yet another countrywide power cut, and the government and its opponents are blaming each other for it.

The country's Information Minister, Jorge Rodriguez, says opponents sabotaged a power station, while opposition leader Juan Guaido says the government has failed to invest in the national grid.

Al Jazeera's Raheela Mahomed reports.

Hundreds march in Sudan to honour 'martyrs' of protests

Hundreds of demonstrators have marched in Sudan's capital to remember more than 200 people killed in protests since December.

The country's military and an alliance of opposition groups are working to finalise a power-sharing deal to create a transitional government. But protest leaders are demanding that any agreements include justice for those killed.

Al Jazeera's Raheela Mahomed reports.

India's monsoon floods kill dozens, displace thousands

More than five million people have been affected by monsoon rains and flooding in northeast India as water levels continue to rise in the states of Assam and Bihar.

The government fears that large areas could be cut off by the floods, making it impossible to reach those in need.

Al Jazeera's Raheela Mahomed reports.

Mozambique communities try to rebuild lives after cyclones

People across central Mozambique are struggling to rebuild their lives - four months on from two devastating cyclones.

Nearly 650 people were killed and more than 160,000 were displaced after Cyclone Idai and Kenneth tore through parts of southern Africa. Many are still waiting to return to what is left of their homes.

Al Jazeera's Raheela Mahomed reports.

India's monsoon kills at least 27 in Mumbai and Pune

Torrential monsoon rains have led to flash flooding in western India.

The rains have caused chaos in the financial capital, Mumbai, and its surrounding areas. At least 27 people have been killed and dozens injured.

Al Jazeera's Raheela Mahomed reports.

Sudan protests: Death toll rises after crackdown

At least 11 people have been killed in Sudan since Sunday's mass protest.

Demonstrators were demanding a civilian-led government, but security forces responded with gunfire and tear gas. It was the first major protest since the military violently broke up a sit-in nearly a month ago, killing scores of people.

Al Jazeera's Raheela Mahomed reports.

'Millions march': Sudanese renew protests to demand civilian rule

"The revolution will not die."

That was the message from tens of thousands of protesters, as they poured into Sudan's streets on Sunday, demanding civilian rule. But they were met with gunfire and tear gas. These were the first major protests since the military broke up a protest camp almost a month ago, killing dozens of people.

Al Jazeera's Raheela Mahomed reports.

Violence in DRC forces thousands to flee to Uganda

The President of the Democratic Republic of the Congo, Felix Tshisekedi, is expected in the Ituri region, where inter-ethnic fighting is forcing people from their homes.

Almost half a million Congolese have been displaced and at least 400 killed in fighting this month. More than 400,000 people have fled the province since the fighting started three weeks ago, many trying to make it across the border. Tshisekedi is expected there to assess the humanitarian crisis.

Al Jazeera's Raheela Mahomed reports.

US relocates hundreds of migrant children from border facility

US border officials have moved hundreds of migrant children who were being held at a detention centre near the US-Mexico border.

Their conditions were described as nothing short of horrific, many going without enough food, water or basic sanitation.

Al Jazeera's Raheela Mahomed reports.

Sudan's military rejects Ethiopia's transition proposal

Sudan's military council has expressed misgivings about an Ethiopian plan for transition to civilian rule.

The opposition backs the proposal, but the military says it does not correspond with another blueprint put forward by the African Union. Ultimately negotiations before the army cracked down collapsed because both sides couldn't agree on who would head the governing body.

Al Jazeera's Raheela Mahomed reports.

Sudan protesters accept Ethiopia plan for political transition

Ethiopia's Prime Minister Abiy Ahmed has been helping mediate the political dispute in neighbouring Sudan.

He has proposed a plan for a transitional government, which has been accepted by the leading protest group but the Transitional Military Council (TMC) is yet to respond. Ahmed has proposed a government be formed immediately to rule for the next three years.

Al Jazeera's Raheela Mahomed reports.

World Food Programme announces partial suspension of Yemen aid

The World Food Programme has suspended some operations in Yemen after failing to reach an agreement with Houthi rebels on distributing food supplies.

The decision is expected to affect around 850,000 people in the Houthi-controlled capital, Sanaa, who urgently need help.

Al Jazeera's Raheela Mahomed reports.

Scores dead from revenge attacks in DR Congo

Renewed fighting between ethnic groups in the Democratic Republic of Congo has killed at least 160 people.

Nearly 40 villages were destroyed and more than 100,000 people have been forced to flee their homes in the eastern province of Ituri during the past week.

Al Jazeera gained exclusive access to one of the villages that was attacked. Raheela Mahomed reports.

DRC Violence: Reprisal attacks between tribes

Renewed fighting between ethnic militia in the Democratic Republic of Congo has killed at least 70 people.

More than 100,000 have been forced from their homes in the eastern province of Ituri over the past week. The United Nations has deployed troops to three temporary military bases in the area.

Al Jazeera's Raheela Mahomed reports.

Uganda bans public gatherings in Kasese district amid Ebola fears

The World Health Organization has called an emergency meeting after two people, including a five-year-old boy, died of Ebola in Uganda.

The virus has spread since an outbreak began last year in the neighbouring Democratic Republic of Congo. Now a ban has been placed on public gatherings in the affected areas.

Al Jazeera's Raheela Mahomed reports.

Malawi protests: Opposition demands president's resignation

Malawi's President Peter Mutharika has accused the opposition of trying to overthrow his government.

However, the supporters of opposition party leader Lazarus Chakwera say he was robbed of victory in last month's election. At least 18 people have been arrested since protests began in the capital, Lilongwe, on Tuesday.

Al Jazeera's Raheela Mahomed reports.

UAE says tanker attacks likely carried out by state actor

The United Nations Security Council has been told a "state actor" is likely responsible for an attack on oil tankers off the coast of the United Arab Emirates (UAE) last month, in a joint report presented by Saudi Arabia, Norway and the UAE.

The United States has previously blamed Iran, but Tehran says Israel could be responsible.

Al Jazeera's Raheela Mahomed has more.

Kashmir: Dal Lake houseboats to be removed

Dal Lake in Indian-administered Kashmir draws thousands of tourists every year who come to see its colourful houseboats.

But a high court sees them as a threat to the environment and has ordered that unregistered boats be removed.

Al Jazeera's Raheela Mahomed reports.

Brazil prison violence leaves dozens dead: official

In Brazil, dozens of prisoners have been killed fighting among themselves in four different jails.

The riots follow years of overcrowding, jail-break attempts and rival gangs battling for control.

Al Jazeera's Raheela Mahomed reports.

At least 41 killed after Russian plane catches fire

At least 41 people have died in Russia after a plane caught fire as it made an emergency landing. The Aeroflot flight was forced to return to Moscow's Sheremetyevo airport shortly after taking off. Flight radar tracking shows it had circled twice over Moscow.

Al Jazeera's Raheela Mahomed reports.

D.R Congo Rally

The losing candidate in the Democratic Republic of Congo's presidential election is drumming up support for his demand to remove President Felix Tshisekedi from power.

Martin Fayulu claims the vote in December was rigged. He was officially credited with 34.8 percent of the vote against 38.5 percent for Tshisekedi, but insists he picked up around 60 percent of the vote. Tshisekedi replaced Joseph Kabila, who ruled the country for 18 years.

Al Jazeera's Raheela Mahomed reports.

How artists in Doha are drawing inspiration from Russia

Some of the most influential Russian art is taking centre stage at an exhibition in the Qatari capital, Doha.

Organisers hope the show will inspire a new generation of art experimentation. It is part of a cultural exchange programme between Qatar and Russia.

Al Jazeera's Raheela Mahomed reports from Doha.

Iran orders evacuation of 70 villages due to high flood risk

The Iranian government has ordered the evacuation of 70 villages threatened by flooding.

A state of emergency has been declared in many southern provinces.

Al Jazeera's Raheela Mahomed reports.

Ethiopia crash: 'Justice for all victims requires US court trial'

Ethiopia's government has released its preliminary report into last month's fatal crash.

157 passengers and crew died when the Ethiopian Airlines flight went down six minutes after takeoff from Addis Ababa.

Al Jazeera's Raheela Mahomed reports.

Mozambique: Rains prompt flooding fears after Cyclone Kenneth

The UN is warning that Mozambique is in danger of widespread flooding - after Cyclone Kenneth made landfall.

Forecasters say it's the strongest storm in recent history to have hit the country.

Al Jazeera's Raheela Mahomed reports.

Sudan: Security forces crack down on surging anti-Bashir protests

In the latest crackdown against protests in Sudan, security services loyal to President Omar al-Bashir have killed at least 14 anti-government protesters taking part in a mass sit-in outside the army headquarters in the capital, Khartoum, according to activists behind the demonstration.

Tuesday's deaths brought the total number of people killed during the protests since it started on Saturday to 22, including five soldiers who died while defending the protesters, the Central Committee of Sudanese Doctors (CCSD), said in a statement. The CCSD, which is affiliated with the Sudanese Professionals Association (SPA), the umbrella group at the forefront of the demonstrations, said 153 others were wounded. It said it expects the death toll to increase as some injuries were critical. The sit-in outside the complex, which also houses Bashir's official residence, is the latest in a succession of anti-government demonstrations which have plunged Sudan into a major political crisis.

Al Jazeera's Raheela Mahomed reports.

Trump praises Haftar in apparent reversal of US policy on Libya

There is anger in the Libyan capital after US President Donald Trump spoke to commander Khalifa Haftar, who is leading an offensive to seize Tripoli.

Al Jazeera's Raheela Mahomed reports.

Ebola in DR Congo 'not a public health emergency

The World Health Organization says an Ebola outbreak in the Democratic Republic of the Congo, does not constitute a public health emergency of international concern.
Al Jazeera's Raheela Mahomed reports.

Jailed women's rights activists to face trial in Saudi Arabia

Despite an international outcry, Saudi Arabia's public prosecutors have said they will put several female activists on trial. They face charges of fighting for women's right to drive.

The crackdown on women's rights activists began just weeks before the much-anticipated lifting of the driving ban on women on June 24, a cause for which many of the detained activists had campaigned. While some were quickly released, others remain detained without charge. They include Loujain al-Hathloul, Aziza al-Yousef, Eman al-Nafjan, Nouf Abdelaziz, Mayaa al-Zahrani, Samar Badawi, Nassima al-Saada, Hatoon al-Fassi, Shadan al-Onezi, and Amal al-Harbi, all women's rights activists, as well as male supporters of the movement, including Mohammed Rabea, a social activist.

Al Jazeera's Raheela Mahomed reports.

Bangladesh: Office building fire kills 25 people in Dhaka

A high-rise commercial building fire in the Bangladeshi capital has killed at least 25 people and injured 70 others.

Bangladesh's housing minister said criminal charges will be filed against the owner of the building. More than 100 people were rescued from the tower block after the fire started on Thursday.

Al Jazeera's Raheela Mahomed reports from Dhaka.